I enjoyed this weekend very much.
I stayed at home like the nerd I am on Friday, because I had to pack, clean, and do work. The lovely Christina and Kelly came over, and it was such a joy to see Miss Christina's face! She should rethink the whole college idea.
I woke up in the wee morn', at about eight o'clock. Then, proceeded to head over the Rot Man's at 10:30, and we hit the road by 11:15!

This is Adam in the car.


This is Adam being buff.


This is Ben trying not to fall of his rocker!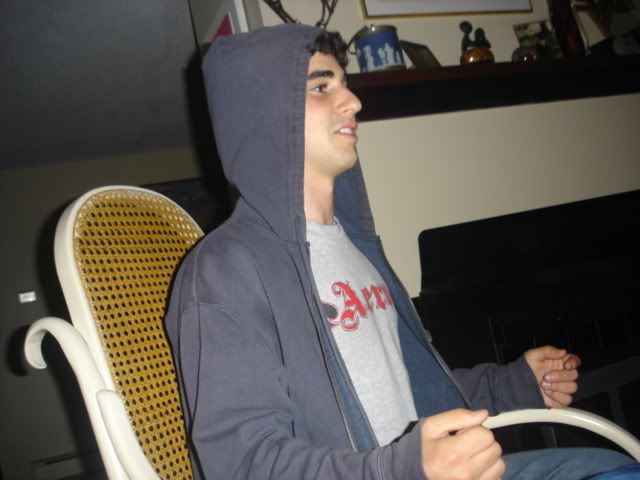 This is Adam and Jackie hug time.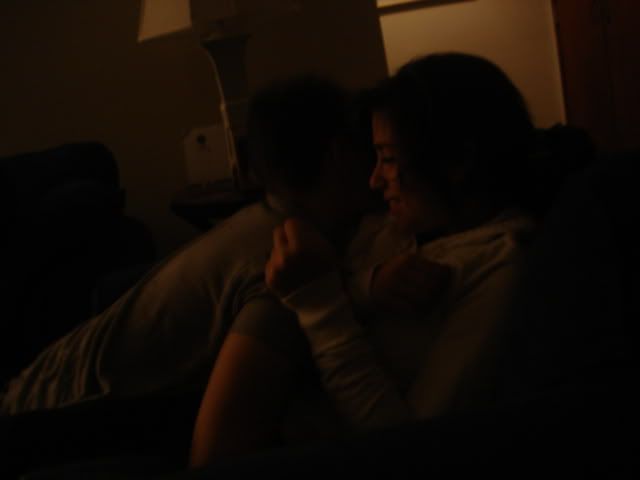 This is Adam looking really attractive.


This is Adam doing the Three Toed Sloth.


This is Adam rocking on.


This is me chillin' with Don and Nance.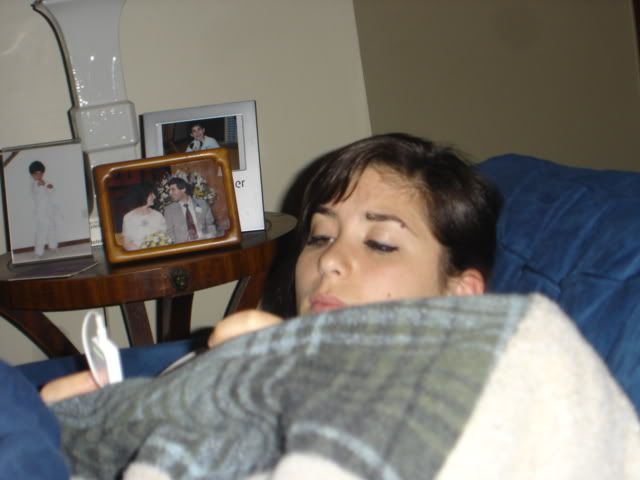 This is Ben listening to my top quality iPod shuffle.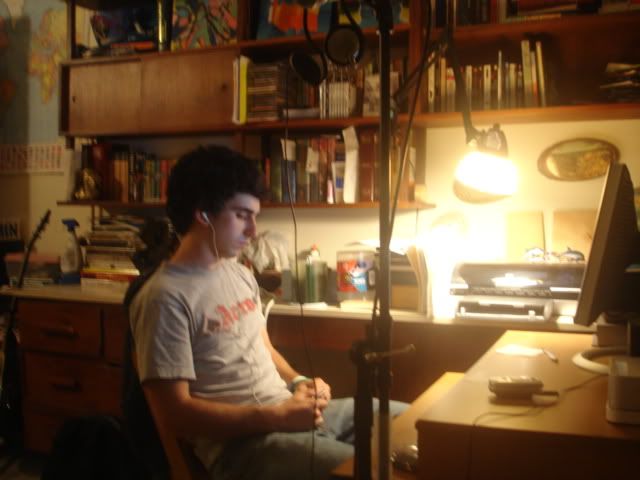 This is Ben walking over to look at that awesome picture I took, as seen above.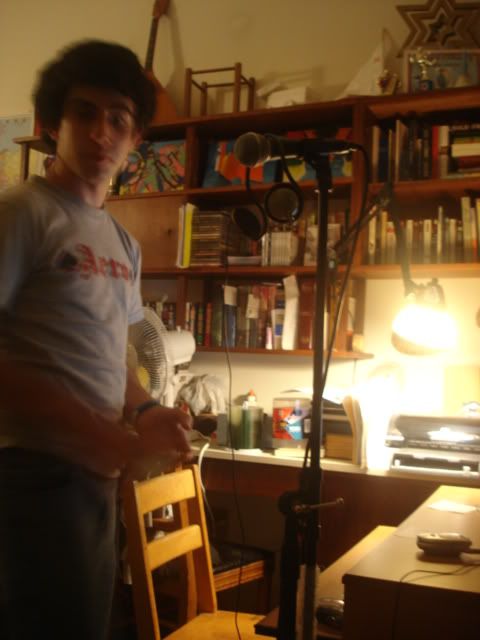 This is Ben's obnoxiously photogenic room.


This is Ben stretching.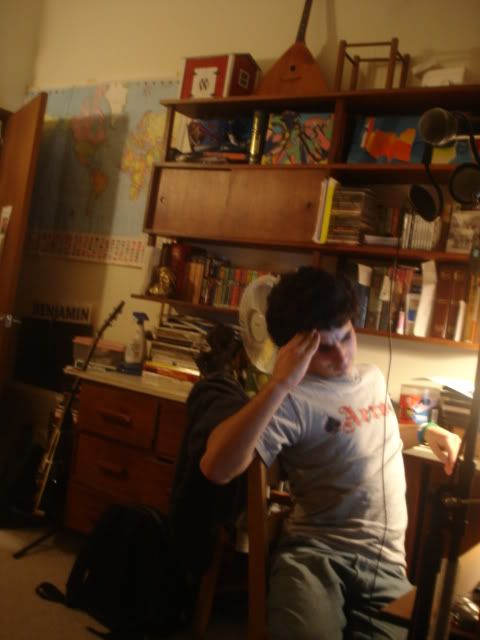 This is Adam and Ben tuning his guitar.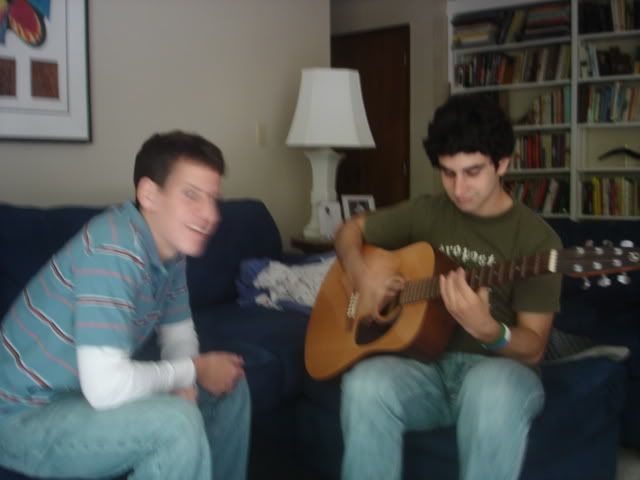 This is Ben imitating Ron Seidel playing guitar.


This is Ben, Myself and Adam at the Cheesecake Factory, looking foine.


This is Nancy being a super star.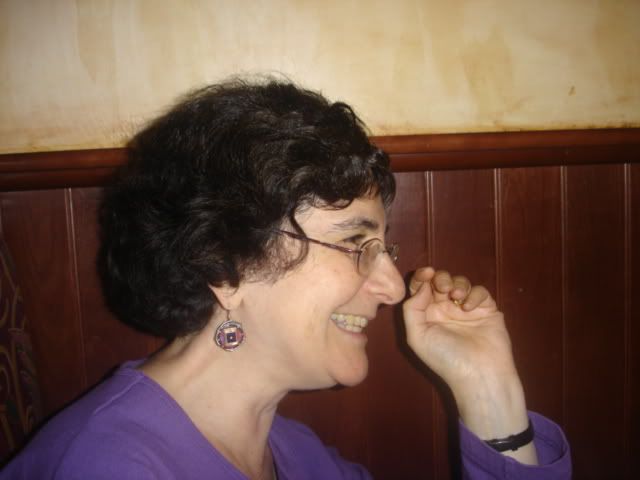 This is Ben eating my rice noodles.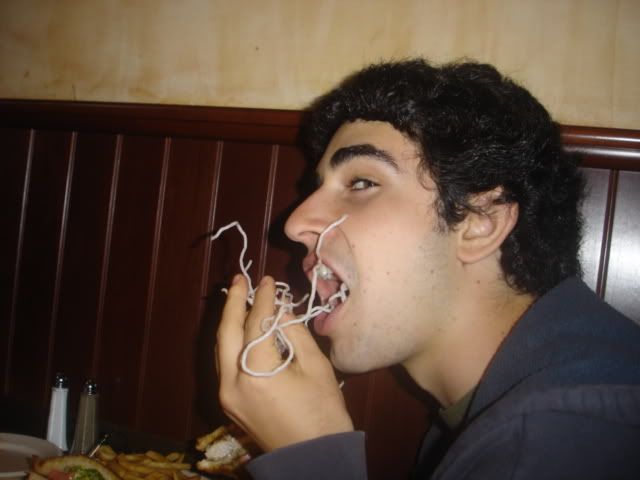 This is Ben and Adam making really creepy faces.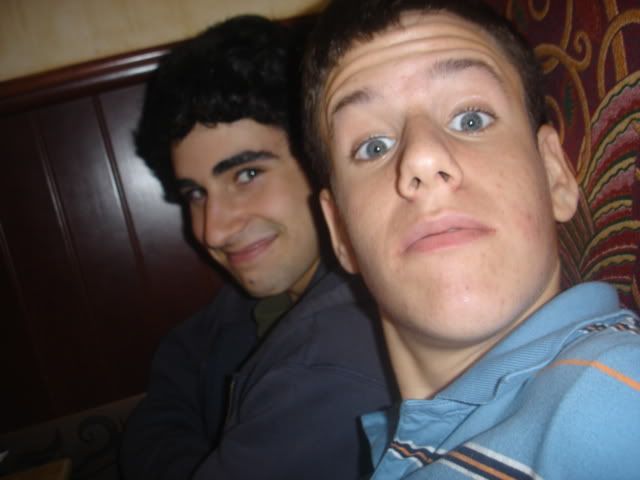 This is a portion of my head, and a portion of Jess' head.



Just to fill in anything you missed, we arrived. We went to eat at Bertucci's. Note to self: always fill up on rolls there, it's better than the pizza. We went to Nashua, New Hampshire and went to Newbury Comics where I got Sufjan Stevens-Illinois, Nada Surf-The Proximity Effect, and The American Analog Set-Set Free. They were grand buys. We went home, listening to music, ate ice cream and apples, watched the camp movie and SNL, and other things that crazy people do! The next morning we met some gals at the mall from second session, or just gals I did not know. It was awkward. We went to lunch with Nancy and Donnie, which was by far the highlight of the trip. I had water spilled on me and waiter asked me if I wanted her jeans, and they were a size five. I said it was okay, and she said, "Oh, my jeans aren't good enough for you?" She walked away and Ben's mom said, "I wanted to tell her, 'No, they'd be so big on her! She's smaller than you.'"...and then the waiter came back. It was perfect timing. Our other waiter had the most irritating voice known to mankind and didn't know any other adjectives aside from 'delicious', 'excellent', and 'so good'. We met up with the ladies, to take home Jess. Who I really didn't know, but was nice. I got home at about 7 or 8ish, I don't recall. And that is it!

Today I had to wake up twenty minutes earlier because I thought I was getting coffee with Risa, when we really went to pick up Emi in Guam, then ran into Dunkin Donuts. I was not a happy girl.
Jenny and I moderated our AP US History class, and we both forgot our notes. Not a catastrophe, don't worry about it.
I was in a rather large pow-wow with Tom and Ron today. They did something very not nice, but I'm over it.
And Condor is crazy if he thinks he's getting a shout out in this post.

I apologize for how boring this was, I'll try and do better next time!