Howdy!
I hope everyone had a fantastical weekend.
Yesterday I went to the Football game against Fort Lee.
Only 35 or so out of the 200 something football players, band members, and cheerleaders weren't asian.
Which was only a little bit ridiculous.
I went to Jenny's for a bit, and didn't go to the Sophomore BBQ. Then couldn't get a ride to Julie's. So I spent most of the night in=\ Except for when Risa and I attempted to go to Cold Stone and picked up Ron, Vicky and Lizzie. Don't worry guys, they were totally sober.
Today I went to lunch with Jenny and Katherine.
We walked to memorial, and low and behold, there was Octoberfest! It was alarming, having so many sceney beanies in Oradell, watching My Fair Hazel \m/
It was all around rather cute though.
Tom, Katherine, Jenny and I then walked back to Katherines, and KDaddy picked up JPoo and I, and I was driven home and here I am, being the sick sister I am!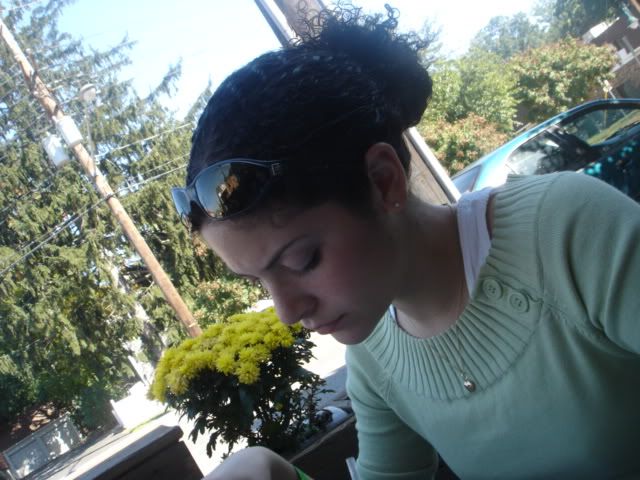 Have a lovely Monday!